11 Asian nations discuss food security
Cassava, a woody shrub of the Euphorbiaceae family native to South America, has recently come into the spotlight as an important food resource. The root plant is known to be rich in carbohydrates and resistant to climate change.
In order to discuss effective production and management of cassava, eight member countries of the Asian Food & Agriculture Cooperation Initiative (AFACI) gathered in Bangkok, Thailand, from September 11 to 15. According to the Rural Development Administration (RDA), the meeting was organized as a type of annual conference where participants would discuss mechanized cultivation of cassava grown in Asia and seek an effective supply method.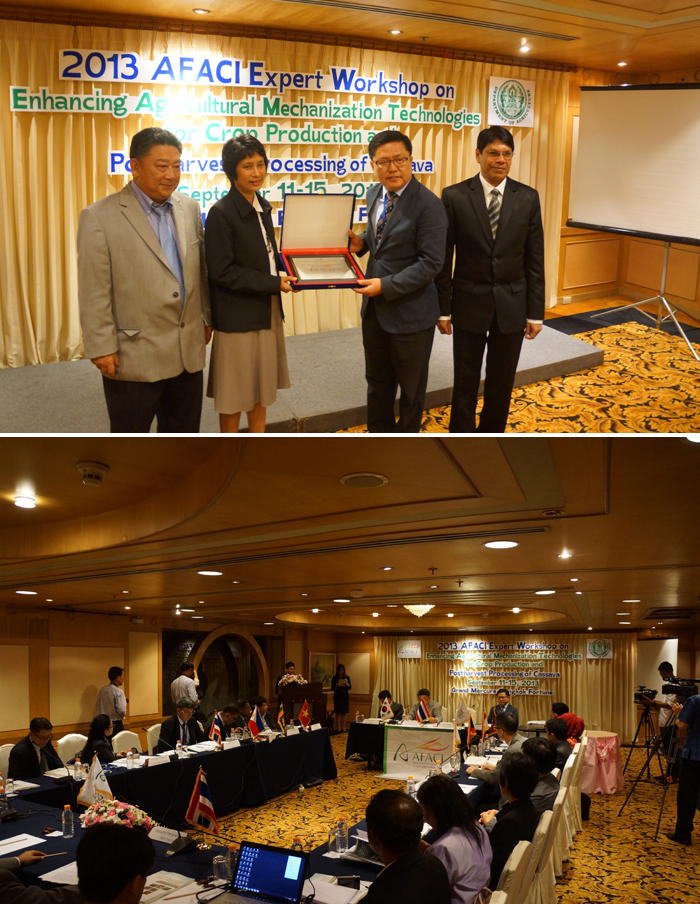 Since 2012, Korea's RDA has pursued the improvement of cassava production and development of mechanization technology. As a continuation of the initiative, this year's annual conference was held to evaluate the current progress of each nation and draw up a plan for the next stage. At the conference, participants shared the overall results of the year-long research and their research plans for the next two years as well as information about farming procedures in regions in high need of mechanization and effective supply methods.
AFACI is a multilateral consultative group launched in November 2009 to address Asia's food and agricultural problems, run in cooperation with eleven strong memberships which include Bangladesh, Indonesia, Laos, Mongol, Nepal, the Philippines, Sri Lanka, Thailand, Cambodia, Vietnam, and Korea.
"Amid rising concerns over climate change, cassava has received renewed attention as an important food resource," said RDA researcher Kim Ki-yeong. "This year's conference is expected to lay groundwork for the development of agricultural technology and food security."
Prior to the conference focused on cassava and food security, the RDA started running an education program on cultivation of potential high-yield rice plants. Conducted at the National Institute of Crop Science (NICS) from August 13 to September 11 as part of the Korea-Africa Food & Agriculture Cooperation Initiative (KAFACI), the course was designed to train regional experts on high-yielding rice plants in Africa. The initiative was formed in partnership with the Alliance for Green Revolution in Africa (AGRA), supported by Bill & Melinda Gates Foundation.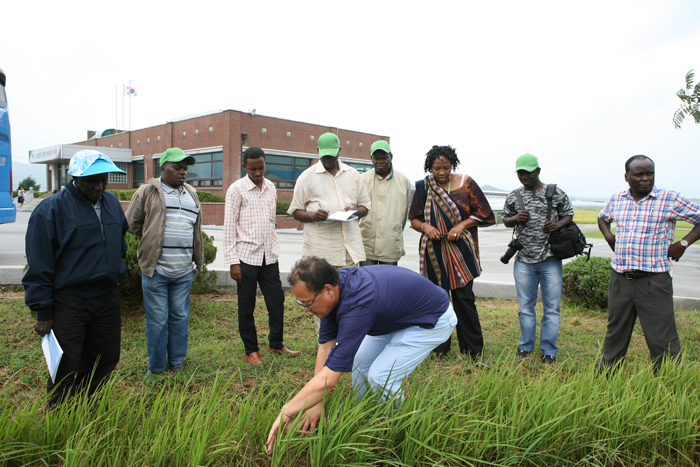 Consisting of ten African countries including Ghana, Nigeria, Malawi, Mali, Sudan, Cameroon, Kenya, Tanzania, and Congo, the educational course consisted of lectures and practical training on reproductive and cultivation techniques, quality evaluation, and post-harvest systems for high-yield rice plants.
"In addition to agricultural technology, we have also learned Korea's agricultural research and extension systems as well as Koreans' passion, dedication, and sacrifice towards the production of high-quality crops," said Sophia Killenga from Tanzania. "I was especially impressed by the efforts of Korean researchers who tried to give us more and more."
Director Kim Bo-Gyeong of the NICS Rice Research Division emphasized that the demand for rice is on the rapid rise in Africa according to changing trends in food consumption, but the supply falls short of the demand prompting Korea to rely on imported rice from Southeast Asia.
"We plan to strive more to share sustainable agricultural techniques and help train regional experts from African nations in an effort to address hunger problems and contribute to economic development," continued Kim.
Over the next three years, the NICS will carry out joint research on development of high-yield rice which is adaptable to the African climate.
By Wi Tack-whan, Lee Seung-ah
Korea.net Staff Writers
whan23@korea.kr